Set Playback Level and Feedback for Each Head.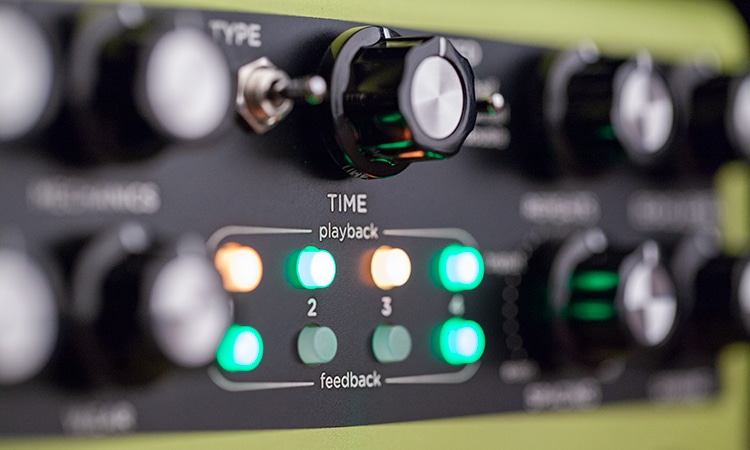 Each head's playback level can be set for full volume, half volume, or off.
Independent of playback level, you can switch each head in or out of the feedback circuit.
You can even switch heads into the feedback circuit that are not activated for playback.
All of this control allows the creation of interesting and complex rhythmic patterns as well as unique atmospheric delay textures.